Paragliding In Bir Billing
Paragliding is open in Bir Billing along with other adventure activities. Flight time of Paragliding is 15 to 20 minutes. Climate is cold, with temperatures from 5 to 25 degrees centigrade in winter and 25 to 30 centigrade in the summer season.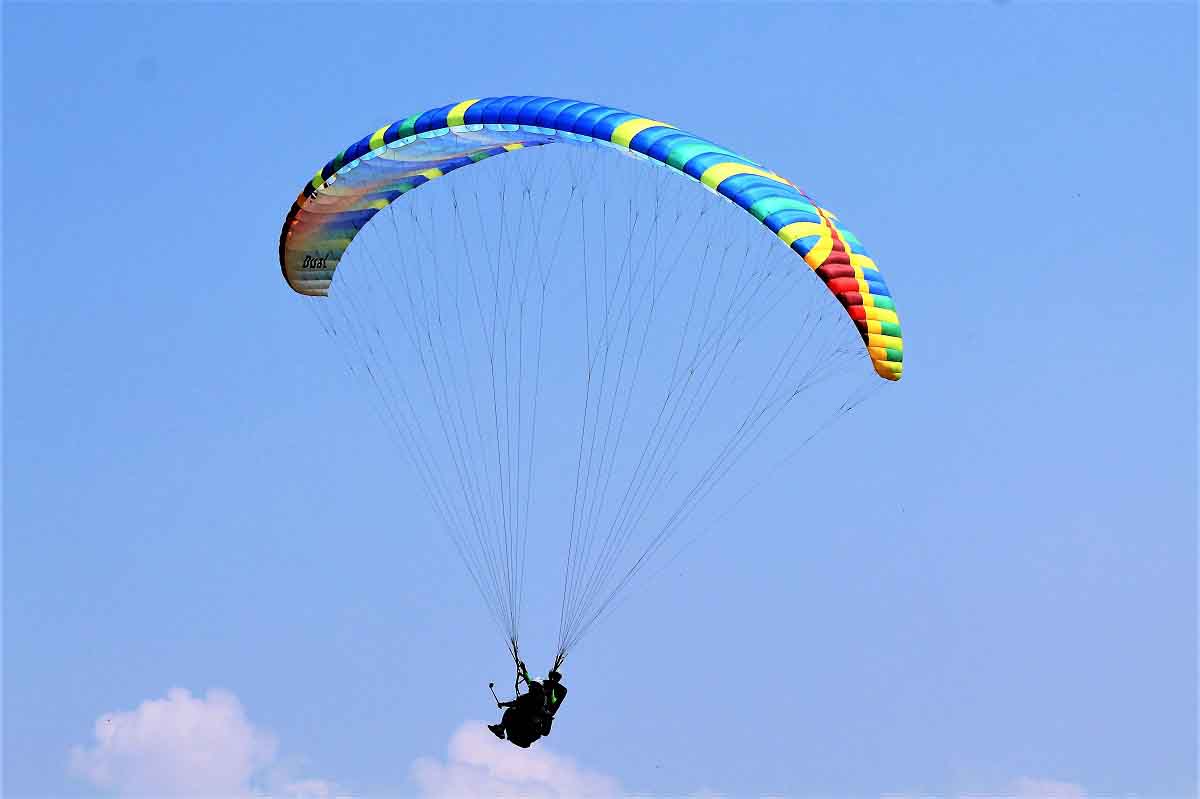 Paragliders built today are uniformly very stable. They are designed to recover quickly in the event of a glider collapse. So as long as you are using new paragliding equipment which you check before every flight, there is little risk of an accident resulting from equipment malfunctions.